SUITABILITY
For primary school children (from 6 years old)
DATES
every Thursday at 3:15 p.m. and every Saturday at 10.30 a.m.
PRICE
48 EUR / 4 visits
13 EUR / 1 visit
We collect applications one day before the performance, until 4 p.m.!
Apply below!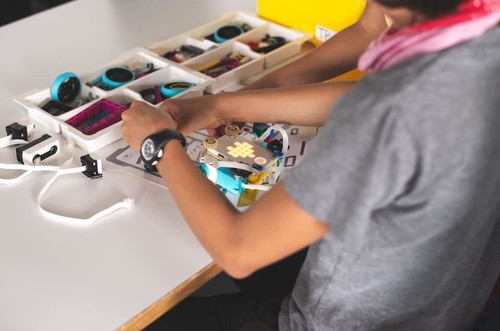 DESCRIPTION
The objectives of the courses with "LEGO Spike Prime" (brand mark) are:
understanding the basics of natural science, technical, mathematical and physical laws,

solving everyday problems, tasks, testing, analyzing and improving the final product,

basics of programming and programming with the help of sensors,

development of work skills,

breaking down the task on the way to the final product,

following instructions,

cooperation in pairs,

strengthening social skills and teamwork,

development of fine motor skills.
The "LEGO Spike Prime" (brand name) course includes:
professional management,

individual help and guidance,

adaptations of the workshop according to the knowledge/age of the child,

use of educational "LEGO Spike Prime" packages and software.
Choose an appointment in the calendar of the application form. Monthly registration takes place at the first visit (in this case, select only the first appointment).
Sign up below! To complete the application, you will receive a confirmation email to your email address. Without confirmation, your data will not be recorded!