In Tehnopark Celje, we have developed our own brand Cele kuha, which serves as a supporting tourist product -
a product of gastronomy. The idea was developed in accordance with the mechanism of CTN (integrated territorial investments) within the framework of priority investment 6.3., which dictates the improvement of the urban environment, the revitalization of the city and increase in the number of visitors in the city center.
In addition to the strategic goals of Tehnopark Celje: strengthening, new knowledge, innovation, research, promoting integration between companies and the educational sphere, encouraging young people for science and technology, we also follow the strategy of developing the old city center.
In the year of 2021, Slovenia received the title of European Gastronomic Region 2021, which encouraged us to devote part of the educational content to culinary education as well
raising awareness.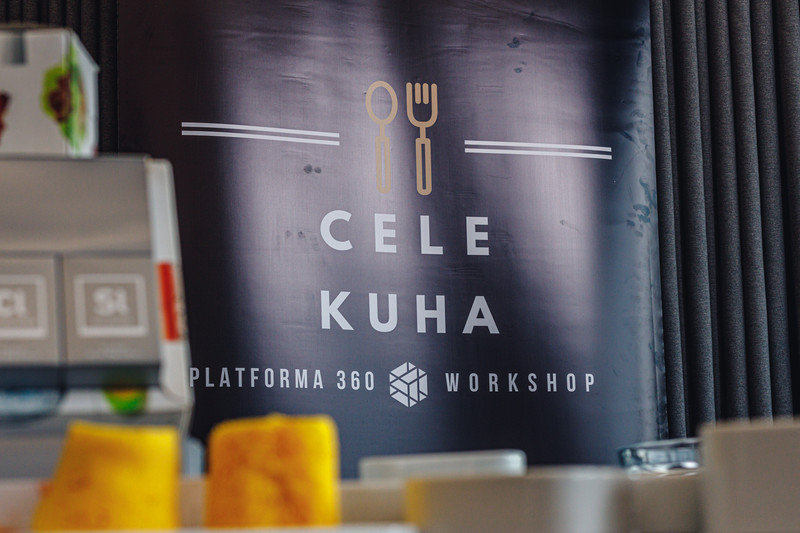 By conducting workshops and presenting local providers, we follow regional guidelines promotions where gastronomy is promoted using fresh tap water, with short delivery times
chains of local providers, as little waste as possible, with sustainable use of resources and connecting approaches.
The slogan of Cele kuha is "Tastes that connect us". Tastes connect us through promotion of gastronomic tourism, networking between restaurateurs, education of food lovers cuisine and future hospitality staff and through the preservation of culinary tradition.
In our culinary classrooms on Platform 360, on the top floor of the Tehnopark building, we have culinary workshops with a wonderful view on all sides of our beautiful city. We believe that education and nutrition go hand in hand. We strive to create a unique learning experience that will fill the participant with limitless culinary dreams for the future.